There is only one more thing to see. I will add in the future.Please stay tuned.
Hot Wind of Akbar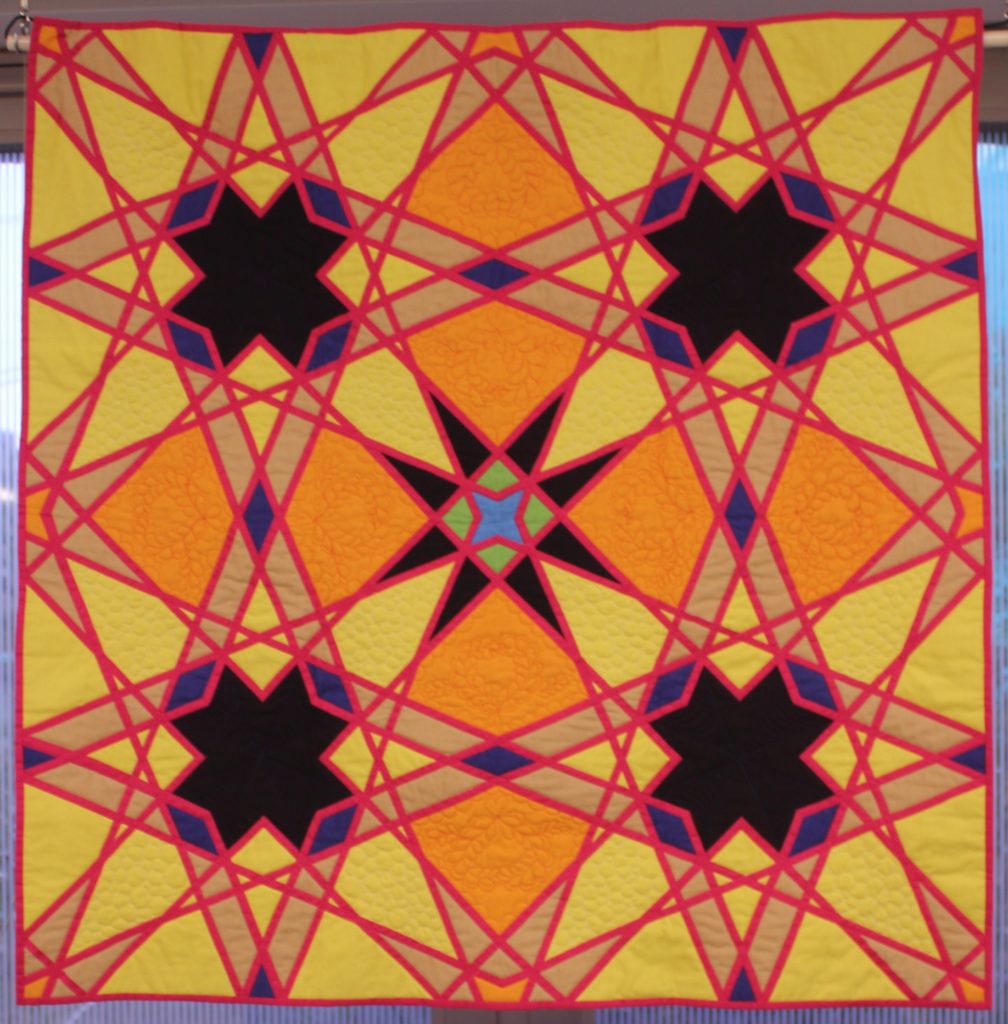 It is a quilt that was created as a series of designs published in the series of Quilt Japan magazine.It is created by Yuko Hirata, a quilt artist who is famous as a master of sewing machine quilts.Hirata also selected the color of the bias tape, which is the bordering around the whole.
The quilt is named after the Islamic pattern of Akbar Palace in the Azimer region of India, based on eight squares, and is famous for its eight-square-star design.In addition, the rose pink border became an impressive work, so I named it as "Hot wind of Akbar".