Thank your for your Retweet!
Greeting: About "Colour Me! Quilt Me!" Conour
I'm Nakamura, Japanese quilt designer. From the March 2021 issue of British Patchwork & Quilting magazine, I take charge of half of the "Color Me! Quilt Me!" corner that encourages readers to think about quilt design. By the way, half means one of the two patterns because the another is the related pattern of the quilt shown in that month.
I think it's a great corner to help readers create their own original quilt designs, but due to space limitations, I haven't been able to explain how the patterns were created and geometrical features. Therefore, I explained it on this page and made it possible to download the image file (jpg) of that pattern. And if you can create a colored design, you will be able to email me and display the result in this web page. Furthermore, I would be completely happy if you could create a quilt based on it.
Please note that this page is not affiliated with British Patchwork & Quilting magazine, and is done by me under my own responsibility.
Invitation to create the collaboration quilt
Why don't you collaborate with me to create a quilt and publish it in a magazine! I would like to create a quilt and publish the work in magazines, etc. through exchanges and collaborations with many quilters around the world. Also, since it is enough to exchange emails to create it, I am happy that the environment is easy to do. You can use the original pattern shown here. Take a look at my web and if there is something you like to make, let's make it.
The conditions for collaboration are equal as follows.
You own the Quilt after it is created. Please pay for materials. I will explain in detail in advance your comment and the photos you will take when creating, so please comment and take a photo at the time of creation. And if it is published in a magazine, you will receive one magazine and half of the manuscript fee.
I provide designs and patterns. I will write and translate articles and manage them to magazine publisher. I have published articles in quilt magazines in Japan, the United Kingdom, and France, so I have personal connections with them.
You may be concerned about the deadline for creation, but you should set it yourself. If you're a little late, don't worry, I'm doing another job in parallel.
After creating it, I would like you to send me the Quilt by mail. This is my desire to take the main photo of the article and to see the real thing once. At that time, consider the time and distance and we can consult. Also, when I hold a quilt exhibition, I will consult in advance.
Our main contact is E-mail, when necessary by mail. Please be assured that I will not visit you.
If you want to try it, please feel free to contact me: col.kenzou.nakamura@gmail.com
Quilts made from the submitted patterns.
I'm looking forward to it in the future. Please contact us when it is created.
Contact me!
Explanations of the submitted patterns: Listed in order of newest to oldest.
Spring Issue 2021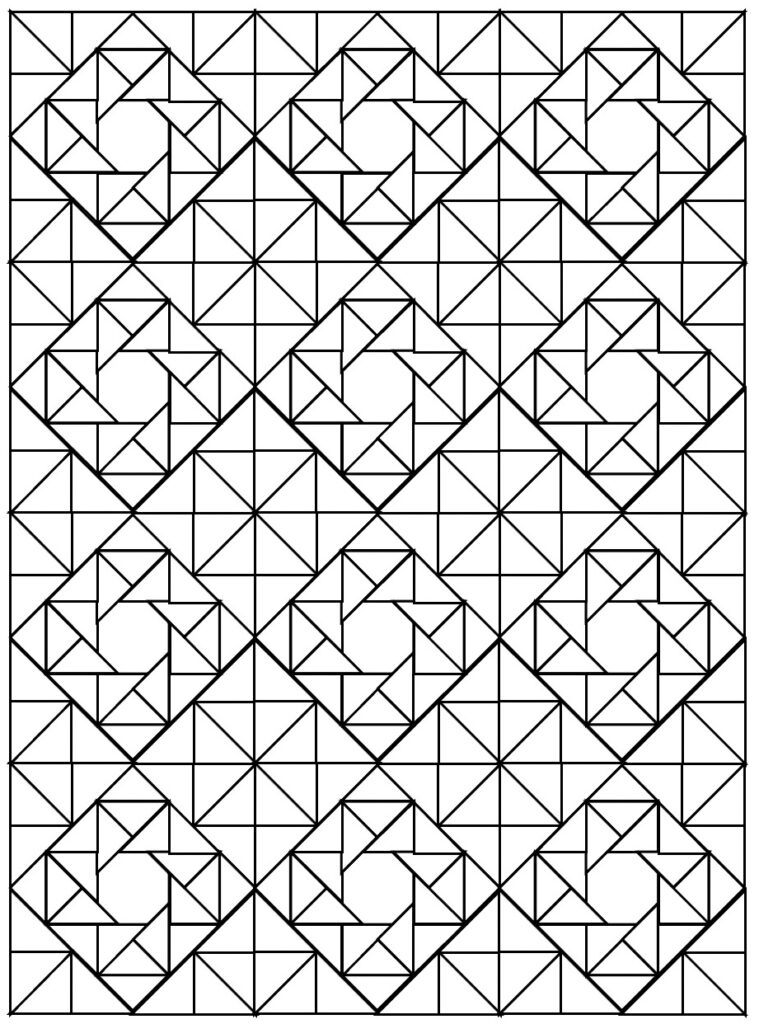 I explain how to make this pattern in the next web page. And you can get the Jpeg file of this pattern.
March Issue, 2021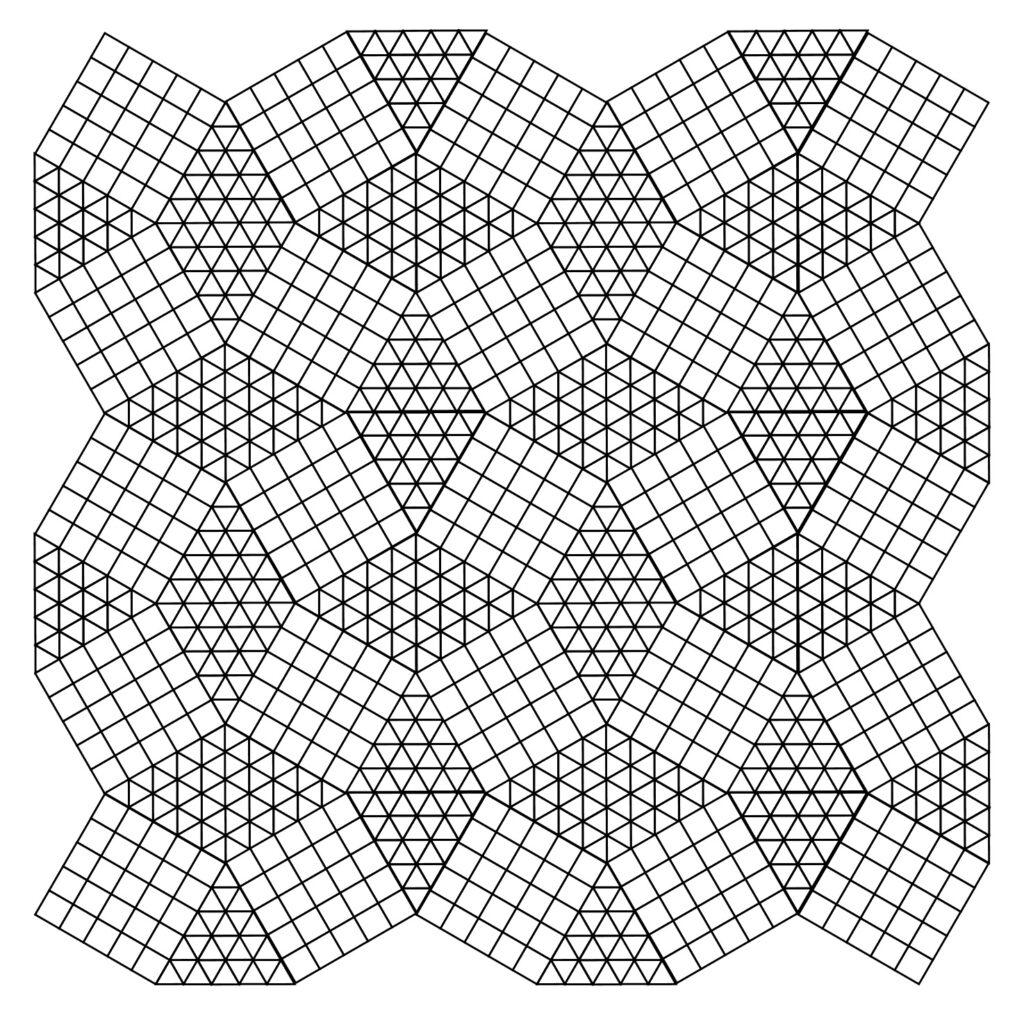 I explain how to make this pattern in the next web page. And you can get the Jpeg file of this pattern.
Return to "Art of Quilt Top"