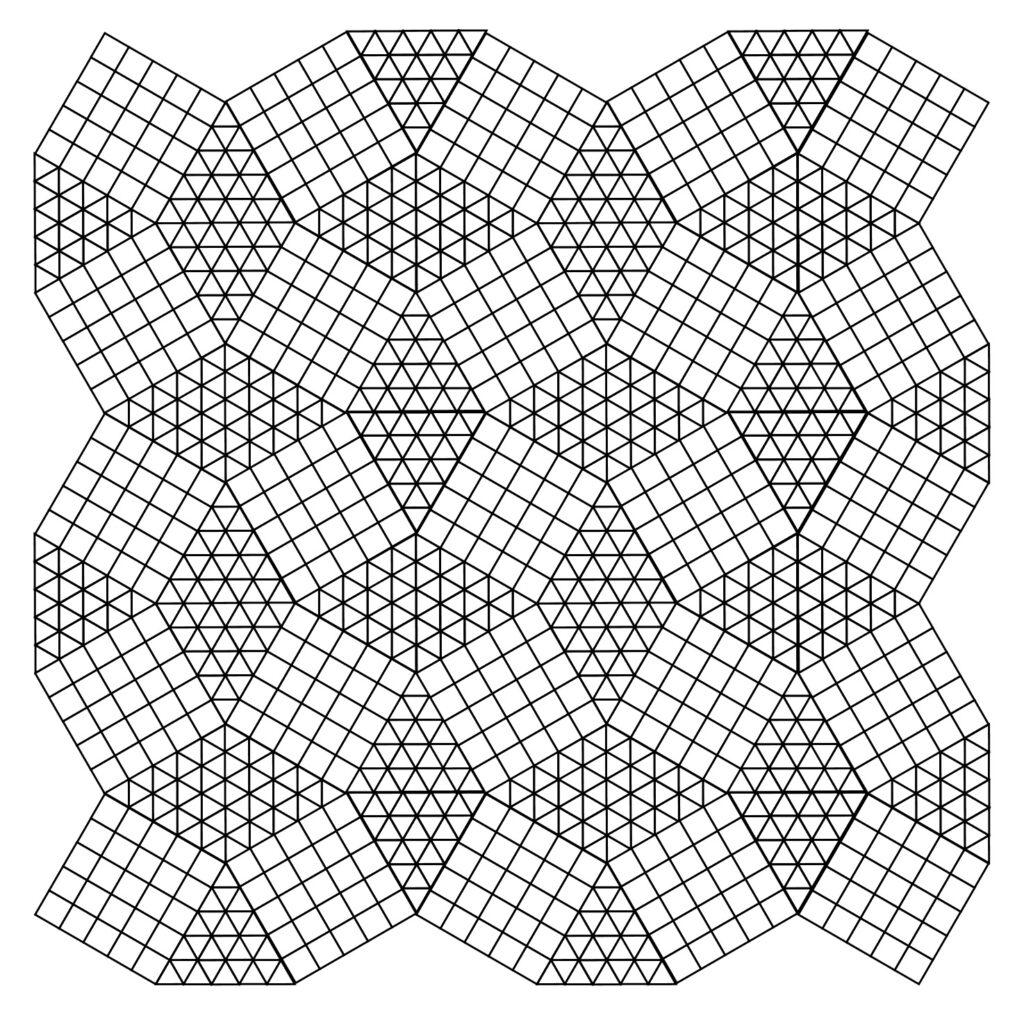 Greeting: About "Colour Me! Quilt Me!" Conour
I'm Nakamura, Japanese quilt designer. From the March 2021 issue of British Patchwork & Quilting magazine, I take charge of half of the "Color Me! Quilt Me!" corner that encourages readers to think about quilt design. By the way, half means one of the two patterns because the another is the related pattern of the quilt shown in that month.
I think it's a great corner to help readers create their own original quilt designs, but due to space limitations, I haven't been able to explain how the patterns were created and geometrical features. Therefore, I explained it on this page and made it possible to download the image file (jpg) of that pattern. And if you can create a colored design, you will be able to email me and display the result in this web page. Furthermore, I would be completely happy if you could create a quilt based on it.
Please note that this page is not affiliated with British Patchwork & Quilting magazine, and is done by me under my own responsibility.
Quilts made from the submitted patterns.
I'm looking forward to it in the future. Please contact us when it is created.
Contact me!
Explanations of the submitted patterns: Listed in order of newest to oldest.
March Issue, 2021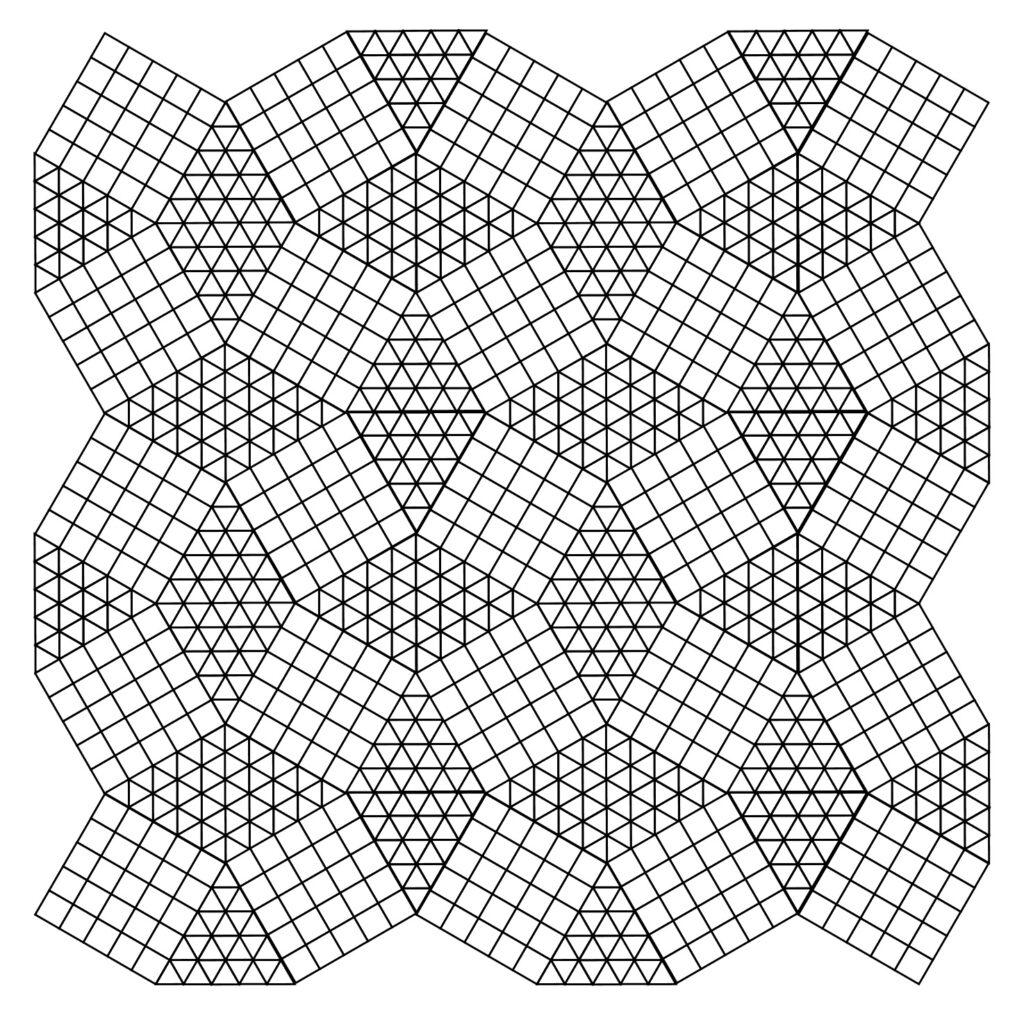 Colour Me!: March Issue, 2021
Illustrated explanationHow to make this pattern!The above pattern was created based on the following regula...
Return to "Art of Quilt Top"