Thank you very much for visiting Art of Quilt Top. I've been a hobby of geometric design for about 40 years, and I started creating quilt collaborations 25 years ago using the geometric design I created.After that, my main business became busy and I couldn't continue making quilts, but when I was 60 years old, I resumed my activities, and from The January 2018 issue of Quilt Japan magazine, I serialized "Quilt Design from a Geometric Point of View" for two years until December last year.
New Topic:"Colour Me! Quilt Me!" Conour
This is a page related British Patchwork & Quilting magazine's "Color Me! Quilt Me!" Section, which features black and white patterns and asks readers to come up with their own quilt designs. I think this is a great section to help readers create their We have included an explanation of how the pattern was created, its geometric features, etc., and a downloadable image file (jpg) of the pattern. Please take a look.
Islam Style Quilt Design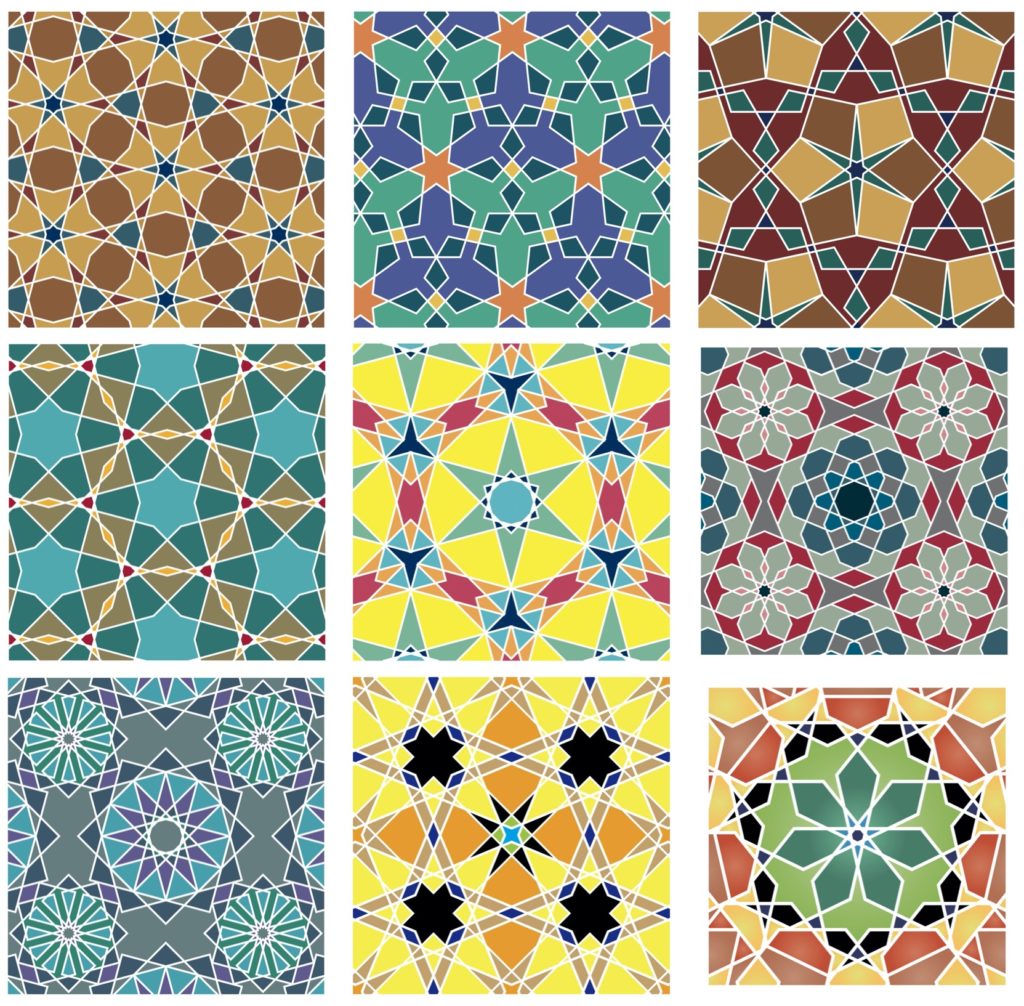 Quilt Gallery