Summary: Here's a quick summary of making Islam Style quilt.
Characteristics of Islam Style Quilt
How to create an Islam Style quilt
Watch the following video for an overview of the making quilt.
(1) Selection of design and color of bordering
Please think of the figure below as a quilt top material, a so-called kit. The size is 1m square, and the white part is 7mm wide of bordering. The material is medium cotton that is easy to sew with Seiren PR sheet.
Therefore, choosing which kit and which design to use is your first selection.
In addition, you can customize this material, that is, you can freely change the color and size, so please contact me.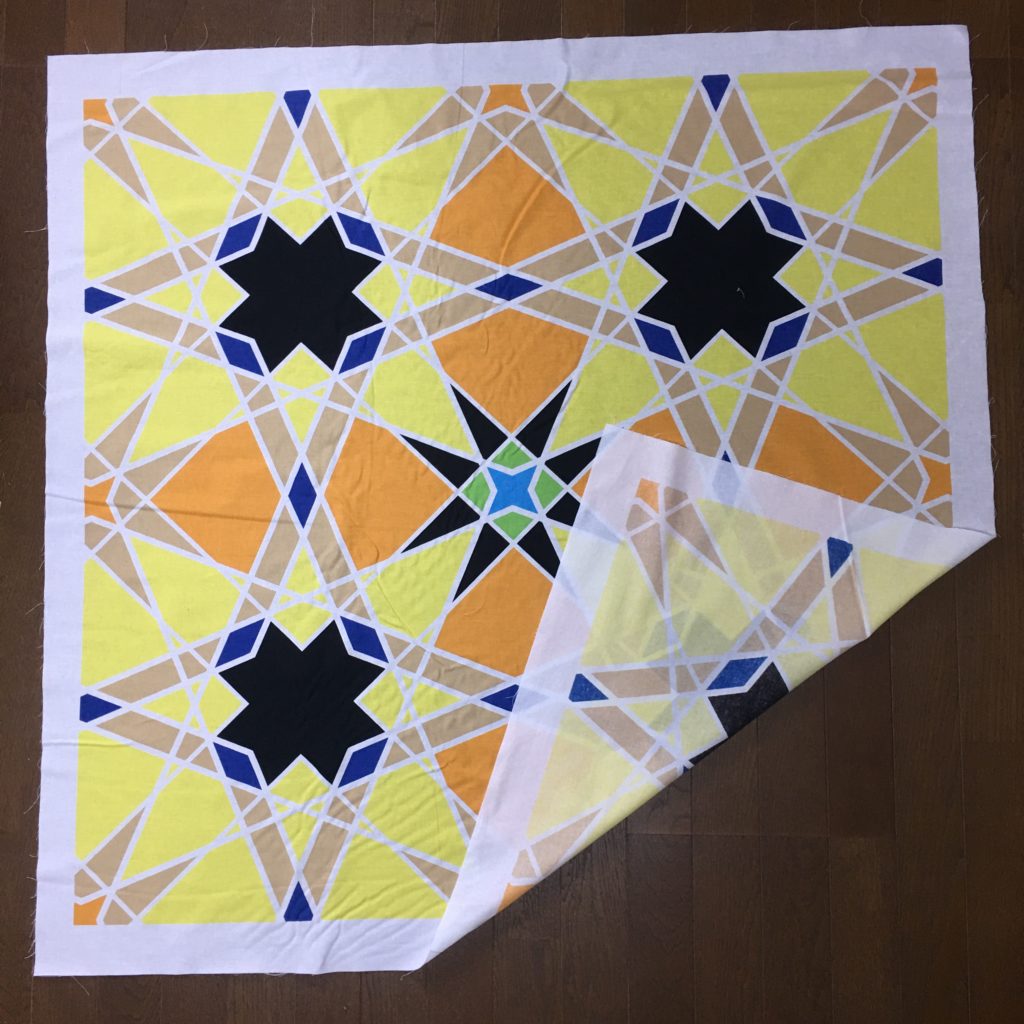 The part of the white ground is the bordering .The bias tape of the original color is upliqued here, but the atmosphere changes greatly by this color.
The color of the edge is purple, sky blue, and pink from the left.If you click on it, you can zoom in.
By changing the color of the bordering, I think you can see that the overall atmosphere changes greatly.Please show your originality and select it.
(2) Making Bias Tapes and Upriqueing it: Completion of Quilt Tops
The required bias tape is about 20m to 50m. In case of design No.8, it was 40m.
(3) Completion as a quilt
Place the quilted cotton between the finished quilt top and lining and attach the hem cloth.
Add quilting lines.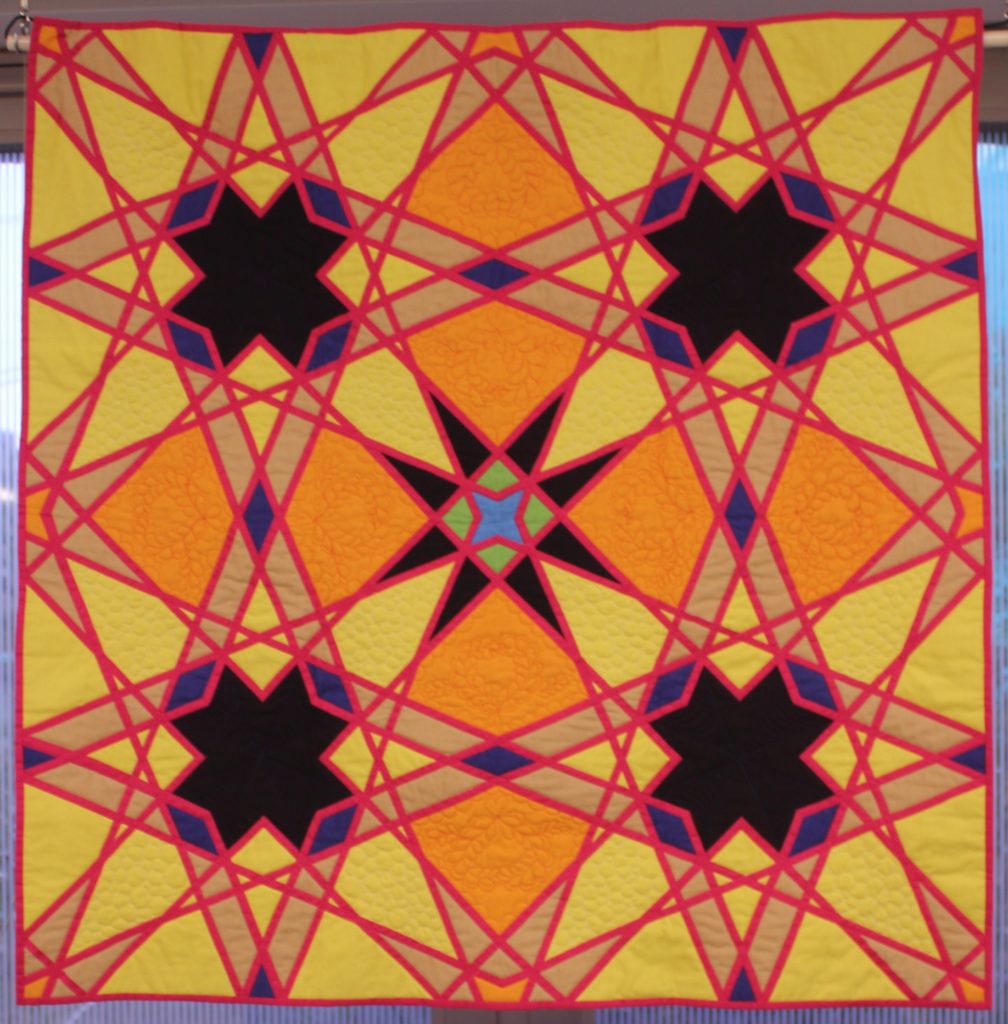 In the actual creation, the rose pink bias tapes was chosen and I titled "Akbar Palace of the hot wind".
See below for the conditions for creating a collaboration quilt.
Return to the introduction of Islam Style quilt design.