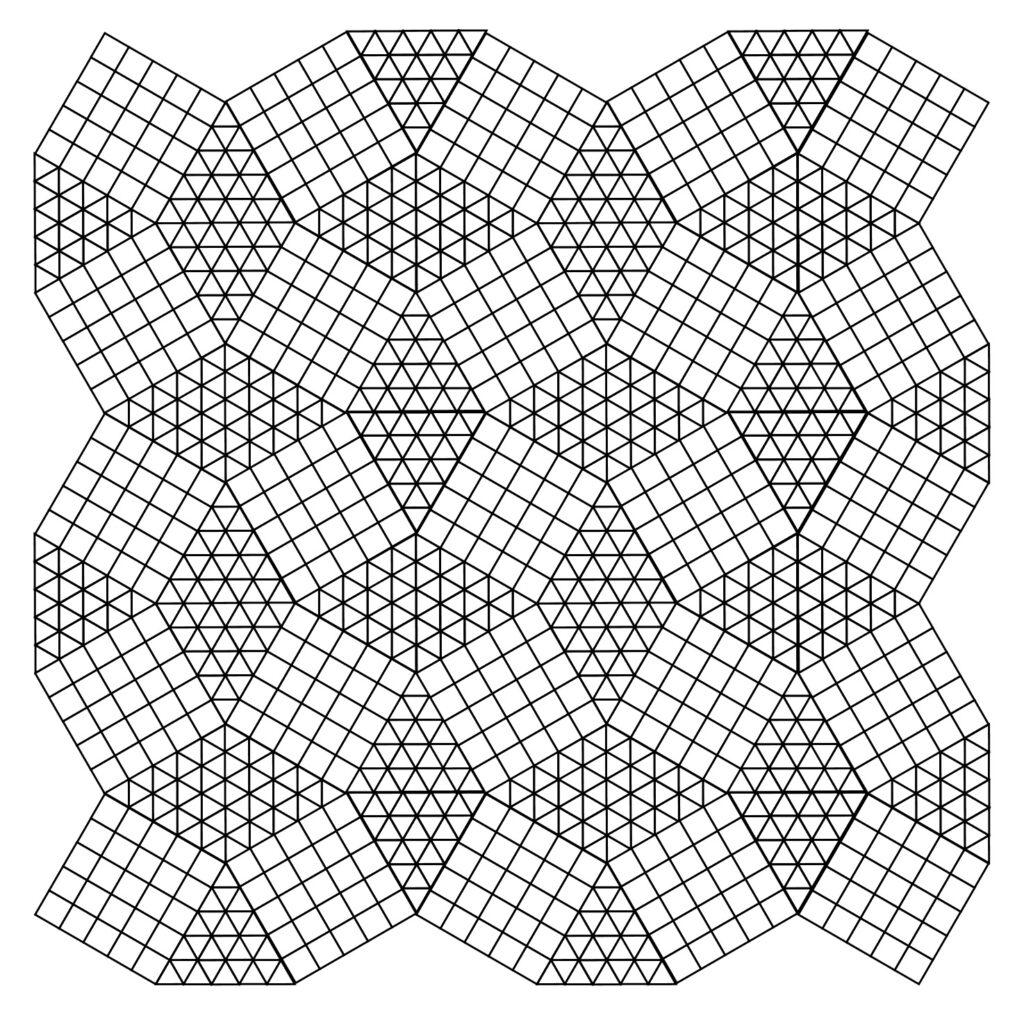 Illustrated explanation
How to make this pattern!
The above pattern was created based on the following regular polygon tiling. Regular triangles are shown in red and squares are shown in yellow.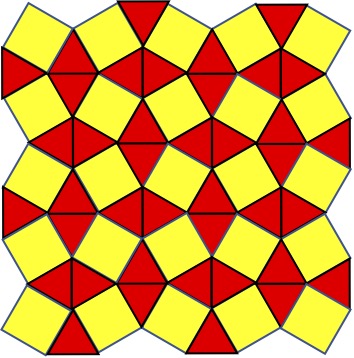 To make it, each regular triangle and square were internally divided into five. In addition, internal dividing is shown in the following figure.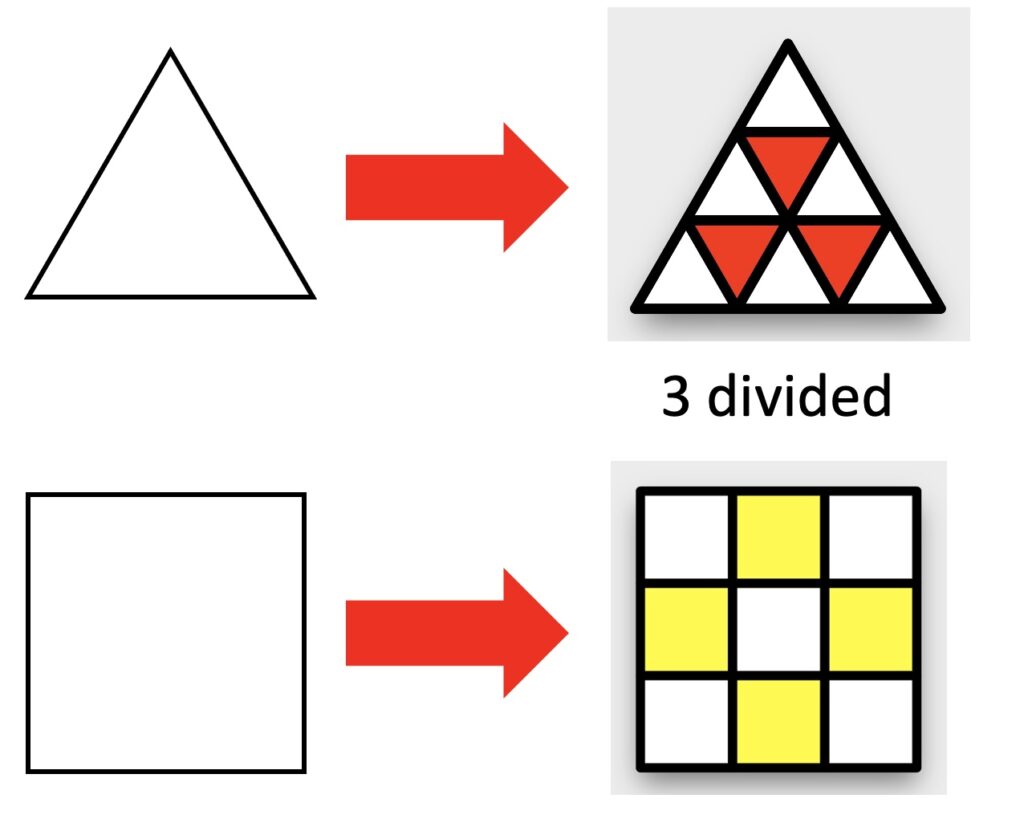 Considering the benefits of this pattern
I think that many people often think of a design from a basic pattern (square grid) in which squares are lined up. When I saw this basic pattern, I thought that I could get out of this basic pattern by using an array of regular triangles and squares arranged appropriately from the beginning. Then, by internally dividing the array of regular triangles and squares from the beginning, you can create a more free design space.
Note regarding coloring, etc.
General considerations for quilt design
1 Observe how the patterns are connected and have following imagination.
① Look at the pattern and find the theme (flowers, stars, snow, creatures, etc.) that you can think of.
② Look at the patterns and find the theme / story you can think of.
2 Decide your colors before painting according to the subject / theme. The maximum number of colors is about 6.
Download image file (jpg)
colorme032021 (18 downloads)
Display of colored design
I am looking for your colored designs created in the following ways,
(1) Print out the downloaded file and create your design. Take and send a picture of the colored design with your smartphone.
(2) A file of the downloaded file that has been colored with some application.
I will display your colored design here. I would be very happy to receive your comments on this section as well.
Please send your colored design to the following e-mail address.

Send to:

col.kenzou.nakamura@gmail.com
Return to Colour Me! Top

"Colour Me! Quilt Me!" Conour: The illustrated explanation and the exhibition of coloring designs
Greeting: About "Colour Me! Quilt Me!" ConourI'm Nakamura, Japanese quilt designer. From the March 2021 issue o...