The displaying works are classified by geometric properties as follows.
Greeting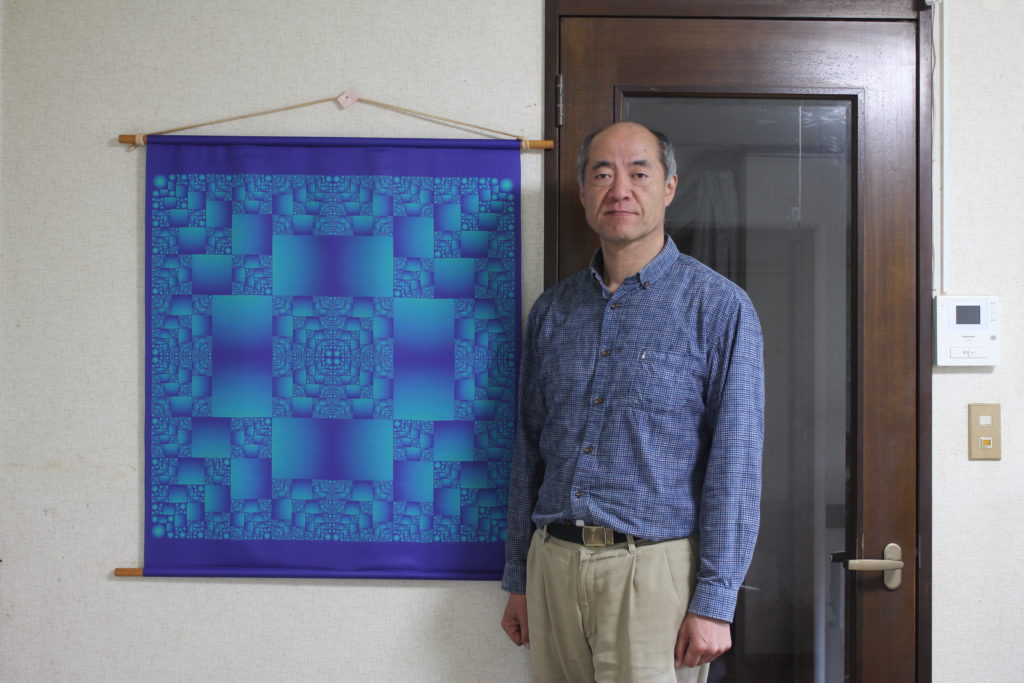 Thank you for visiting Math Art Gallery. I am a geometric artist, Nakamura. I am pleased to announce that my Math Art works will be available for sale as tapestries from October 2020 through a partnership with Seiren Trading Co. As a part of the collaboration , I have renovated this Math Art Gallery so that you can go to the web page for the sale of my works. I would be very happy if you could enjoy them as the back display,etc of online meeting. Thank you for your continued support.
Math Art Gallery 1: MathArt created from monster curves, etc.
Math Art Gallery 2: MathArtcreated from polygons
Math Art Gallery 3: MathArt created from repetition
MathArt Gallery 4: MathArt created from split, or dividing
MathArt Gallery 5: MathArt created from rotation and spiral
MathArt Gallery 6: Heart & Bit Series
Math Art Gallery 7: MathArt created from other or combination techniques
You can purchase the tapestry of the design here on the following web page. Please look.